Showing 2 results
Archival description
Fonds consists of newspaper clippings, newsletters, division histories and other material originating from the Colchester Area.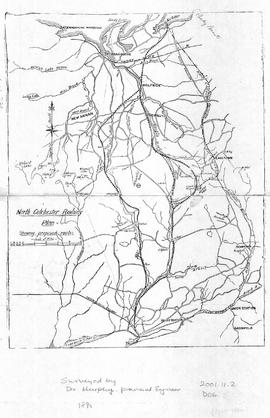 North Colchester Railway Plan, 1890
Map of North Colchester County, NS, showing proposed railway plan. Also includes existing Intercolonial Railway, Pictou Branch, Short Line through Tatamagouche, county towns, some waterways and roads. Surveyed by D. Murphy, Provincial Engineer, 1890.
2001.11.2